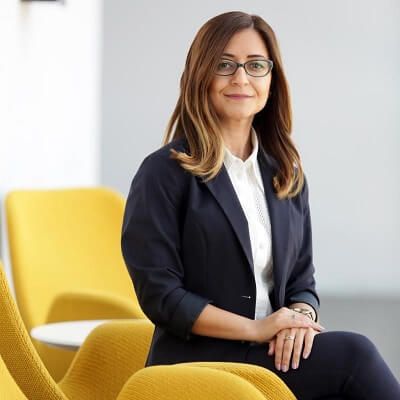 Şebnem ARI AKTAŞ
Operational Excellence Manager
Currently, works at SU IMC as Operational Excellence Manager.
Şebnem Arı Aktaş received her B.Sc degree in Industrial Engineering, Gazi University, Ankara, Turkey, 2001. She completed her Masters degree in EMBA (Executive Masters of Business Administration) program in Sabanci University, İstanbul, Turkey, 2016.  She also completed Executive Education Program of "Leadership, Innovation and Entrepreneurship" in MIT (Massachusetts Institute of Technology University), Boston, USA, 2015.
She started her professional career in Beltan Vibracoustic A.Ş., Bursa, working as Production Planning Engineer between years 2002-2005. She continued her career in Temsa Global A.Ş., İstanbul, working as Procurement and Inventory Management Specialist between years 2005-2013.  In 2013, she assigned as Quality Systems Manager to Temsa İş Makinaları A.Ş. and worked there until 2017.
To this date, she gained different expertises on Supply Chain Management, Inventory Management (with SAP R/3), Customer Engagement (NPS-Net Promoter Score), Corporate Performance Management (BSC-Balanced Score Card), Quality Management Systems, Strategic Management, Laboratory Quality Systems, and Aerospace Quality Systems areas through her various works on operational and managerial processes.
Şebnem ARI AKTAŞ
Operational Excellence Manager
Phone: +90-216-300 1373
e-mail: sebnemari@sabanciuniv.edu
Process Design and Management, Continuous Improvement, Corporate Performance Management, Quality Control, Quality Assurance, TSE EN ISO/IEC 17025 Applications, AS 9100 Applications