ADVANCED COMPOSITE MANUFACTURING
Service Name

(Test / Manufacturing Activity)

Sample Material Type

Explanation

(Conditions, Exceptions, Tools, etc.)

National / International

Standards

Laboratory has AS 9100 Quality Certification

Resin Flow
Prepreg
 
ASTM D3531
 
Resin Flow
Prepreg
 
TS EN 2560
 
Autoclave Cure
Prepreg
 
 
 
Hot Press Cure
Prepreg
 
 
 
Oven Cure
Prepreg
 
 
 
Heat Table Cure
Prepreg
 
 
 
RTM
Fiber and Resin
 
 
 
Vacuum Infusion
Fiber and Resin 
 
 
 
ZUND Cutting
Prepreg
 
 
 
ZUND Cutting
Fiber
 
 
 
ZUND Cutting
Film
 
 
 
ZUND Cutting
FRP
 
 
 
Layup
Prepreg
 
 
 
Layup
Fiber
 
 
 
Integration of industrial robotics with conventional and unconventional manufacturing processes leads the way to establish reconfigurable, cost-effective manufacturing systems enabling hybrid-manufacturing concepts.
We utilize;

Coriolis C1 Automated Fiber Placement (AFP) machine for advanced composite manufacturing,
Industrial Robotic Additive Manufacturing (CEAD),
Robotic Machining and Abrasive Waterjet Machining of composites and metals.

We develop the use of reconfigurable manufacturing systems for SMEs and OEMs together with their cost and performance benefits.

We investigate the simulation, development and application of robotic manufacturing processes encompassing both science and engineering aspects.

The robotic machining and additive manufacturing cell can process both metals, thermoplastic and thermoset composites, and metal matrix composites.
Advanced Composites Manufacturing aims to develop novel robotic manufacturing technologies through process modelling, process-robot interaction, robot motion and path planning using physical models.
We aim to demonstrate robotic manufacturing processes primarily for Aerospace and Automotive Industries in the production of composite and metallic materials such as mold lay-up, machining of composites, and rough machining of difficult to cut materials. The application area may be extended to rough machining of large scale dies and molds used in automotive body production.
The target industries are aerospace, automotive, clean energy, marine, home goods, sports equipment and other related industries.
Robotic Hybrid Manufacturing Cell
Both robots can work with G-codes and Robot codes through KUKA CNC.

Machining Robot: KUKA KR240 R2900 Ultra F

Spindle: 24000 rpm, 18 kW, 20 Nm

Wireless probing for accurate part positioning

Additive Robot:  KUKA KR120 R2700 extra HA
Robotic AWJ Cell
KUKA KR16 ULTRA-F over hanged on a 3-meter rail.

Work table with dimensions of 2.5m x 2.5m

KMT waterjet pump with 3800 bar pressure
Coriolis Robotic AFP Cell
Coriolis C1 AFM machine (KUKA QUANTEC KR210 R3100 robot) moving on 8 meter linear axis. The robot can work with molds up to 6 meter long and 3 meters in diameter.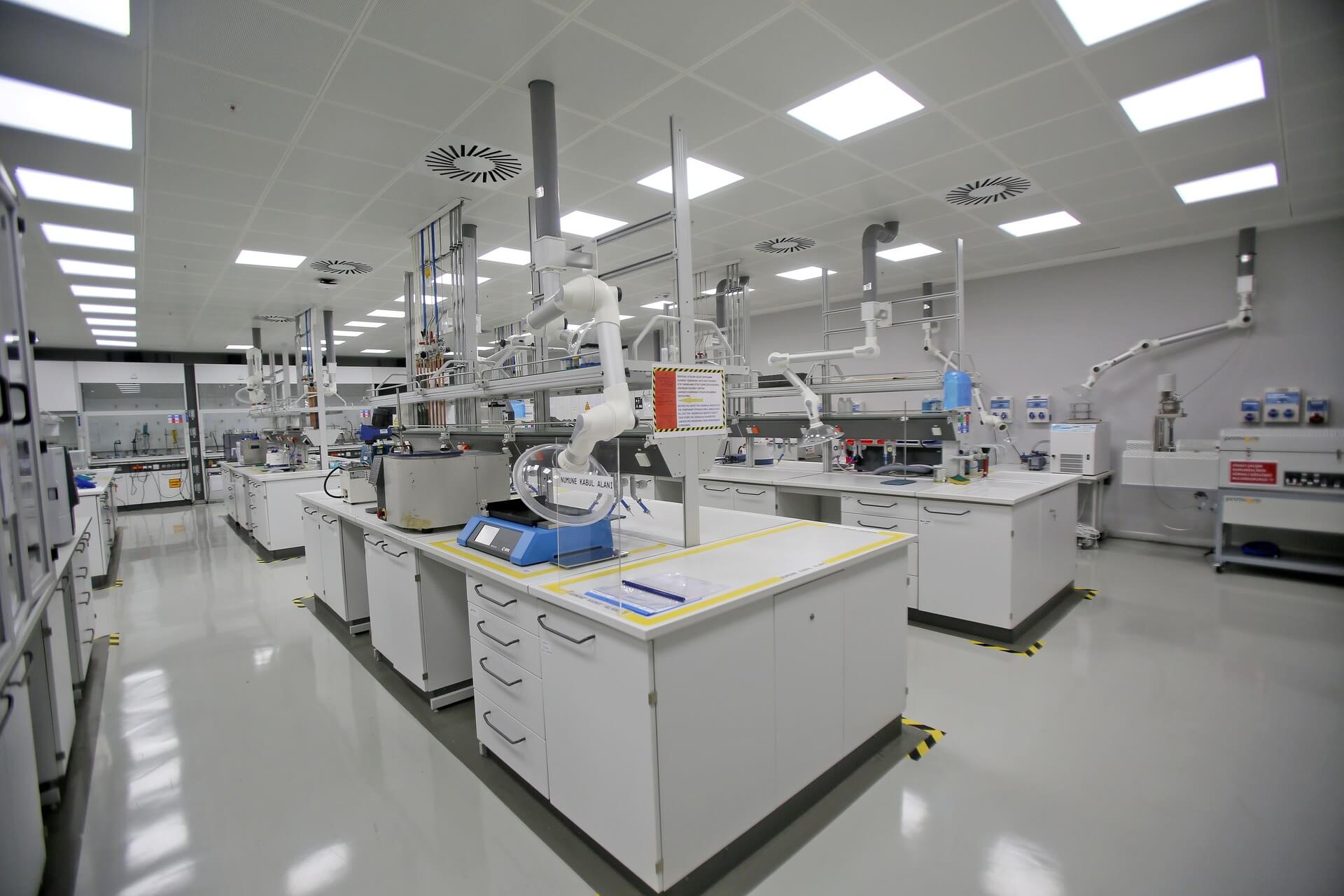 We supply comprehensive engineering design capability, encompassing real life service conditions for composite end products.

We design and develop complete composite structural parts in the sense of styling of composite parts, mechanical analysis and manufacturing and manufacturing process. Experts with a strong background all along analysis and integration of composite parts with structural articles serves for creation of intended final products and bringing know-how information and criteria to achieve and reliable designs for existing and quality-proved top-level products.

We offer enhanced, advanced and elective composite outlines. Procedures for easy and sound assembly configuration of the whole structure are improved with structural integrity concerns. Utilizing this innovation, we optimize part geometry and the weight of composites structures.

We offer item streamlining administrations to guarantee all outline criteria are met before advancing to the assembling stage, bringing about cost and time investment funds in later creation.

We guarantee all segments fabricated at the SU-IMC, are fit for satisfying high quality expectations. Utilizing precise reproductions, we can approve outlines and anticipate material conduct all through the composite assembling stages. Prototyping costs and material usage are minimized considerably by process exactness and repeatability.
Defining algorithm of design process

Determination of best fit design methods that offer an efficient solution process

Quantifying overall behavior of entire composite structure by appropriate numerical tools

Definition of process flow in manufacturing path according to analysis results of end products
Automotive

Aerospace

Railway

Marine

Aeronautics and Astronautics

Defense industries

Energy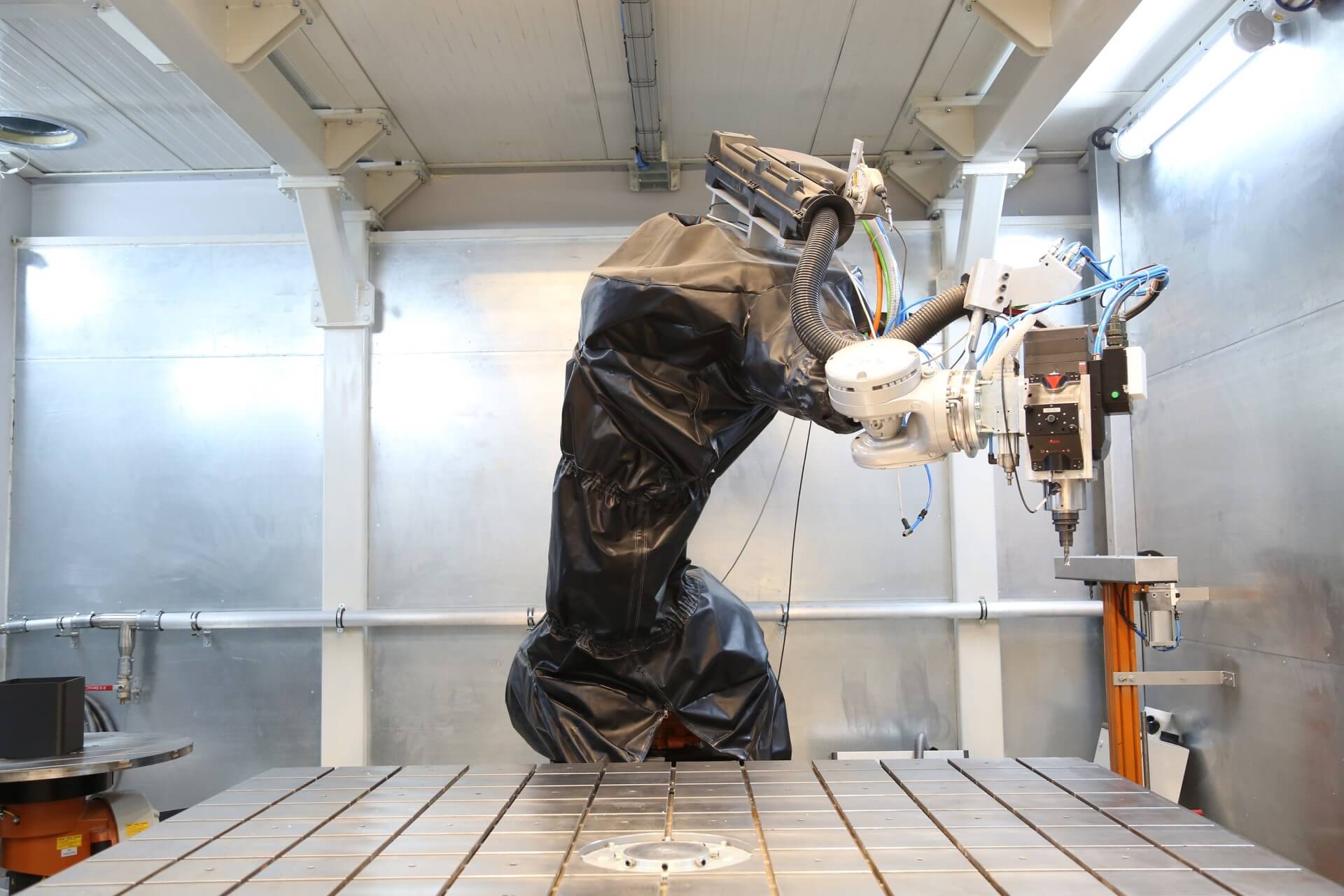 Advanced composite part manufacturing requires advanced molds. Novel manufacturing technology allows us to design, develop and manufacture high quality molds for the production of advanced composite parts.

Composite Molding Cell has the capability to design and manufacture in-house molds equipped with various sensors such as in mold pressure sensor (IMPS), thermocouple and fiber bragg grating (FBG) for process monitoring. The molds can be from metal or composite.
Composite parts

Composite molds

Novel manufacturing technology
The target industries are Aerospace, Automotive, Marine, Railway, Sport/Leisure and Wind Energy sectors in their need for composite manufacturing technology.
ASC Autoclave
Internal Clear Working Length: 3 m

Internal Clear Working Diameter: 1.5 m

Max. Operating Pressure: 20 Bar

Max. Operating Temperature: 400 °C

Pressurizing Media: Nitrogen/Air
ZUND Digital Cutter
Workable area: 1800x3200 mm

Workable maximum height: 60 mm

Repeatability ± 0,03 mm

Position accuracy ± 0,1 mm/m
Ovens
Oven in various sizes and temperature ranges for processing of thermoset and thermoplastic composites.
HIDROMODE
Platen dimensions: 1200 x 1200 mm

Maximum temperature: 350 °C

Maximum force: 600 tonnes
DVP Vacuum pumps
Heavy-duty vacuum pumps from DVP for vacuum-bagging processes.

Models: RC.8D and LC.60.
RTM Molds & Heat Tables
In-house manufactured heat tables and RTM molds with dimensions ranging from 60x60 cm to 1.5x1.5 m.

Temperature range: Up to 180 °C
Hot Press
MSE Technology

Platen dimensions: 500 x 500 mm

Maximum temperature: 300 °C

Maximum force: 50 tonnes
Service Name

(Test / Manufacturing Activity)

Sample Material Type

Explanation

(Conditions, Exceptions, Tools, etc.)

National / International

Standards

Laboratory has AS 9100 Quality Certification

Resin Flow
Prepreg
 
ASTM D3531
 
Resin Flow
Prepreg
 
TS EN 2560
 
Autoclave Cure
Prepreg
 
 
 
Hot Press Cure
Prepreg
 
 
 
Oven Cure
Prepreg
 
 
 
Heat Table Cure
Prepreg
 
 
 
RTM
Fiber and Resin
 
 
 
Vacuum Infusion
Fiber and Resin 
 
 
 
ZUND Cutting
Prepreg
 
 
 
ZUND Cutting
Fiber
 
 
 
ZUND Cutting
Film
 
 
 
ZUND Cutting
FRP
 
 
 
Layup
Prepreg
 
 
 
Layup
Fiber