We are the industrial-scale research and technology development, open innovation center,

We  provide value-added solutions,

We transform companies into high technologies,

Prototyping and product development,

Research and application,

Manufacturing and test services,
Creating high value-added integrated production and composite technologies.
"Creating and Developing Together" 

To develop and apply high technology with our collaborators with our open innovation principle and manufacture high value-added products.

To gain competent human power in the field of integrated manufacturing and composite material technologies in the ecosystem of university-industry collaboration.
As Sabanci University Integrated Manufacturing Technologies Research and Application Center, in line with our mission and vision;
Working with our ethics values are at the forefront,

Ensuring the confidentiality and impartiality in our activities,

Managing our organization with processes and improving them continuously,

Conforming to customer requirements, TS EN ISO / IEC 17025 and AS 9100 Quality Standards, as well as all national and international legislation which are associated with us, and following up their updates.

Working customer satisfaction focused in accordance with total quality philosophy,

Encouraging our employees to entrepreneurship and innovation and supporting their career development,

are adopted as our "Quality Policy" and we are committed to do its requirements.

Click for download.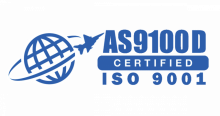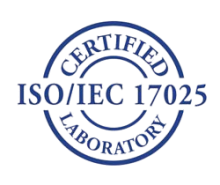 Occupational Health, Safety and Environment
Protection of Occupational and Environmental Health; The environmental impacts of its products and services within the structure, scale and activities of SU IMC management are compatible with the purpose and context of the organization and rank first among its working principles.
All accidents, injuries and environmental disasters can be prevented,

Our target; to prevent, all occupational diseases, work accidents and environmental / process accidents,

Safety Health Environment is our self value,

All legal obligations and standards related to Safety Health Environment are complied with,

This policy provides a framework for setting environmental objectives,

In all our processes, environmental impact assessments and risk analyzes are carried out, and negative effects are eliminated through continuous improvement, thereby positive environmental dimensions increases,

Environmental dimensions related to our activities and products / services are determined by evaluating the life cycle approach.
Compliance with this policy is part of the contracts and responsibility of all stakeholders.