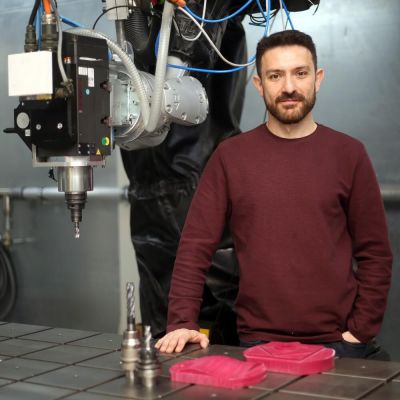 Assoc. Prof. Dr. Lütfi Taner Tunç
Faculty Member
Dr. Taner Tunç is the faculty member of the Faculty of Engineering and Natural Sciences at Sabanci University. He is also the coordinator of the Advanced Composite Production Laboratory at SU IMC & CTCE.
Previously, Dr. Tunç was working at Nuclear AMRC, part of The University of Sheffield, as a Research Associate in the Machining Group where he led the machining process modelling and development research. During his work experience at the University of Sheffield, he represented Nuclear AMRC in the HVM Catapult forums. Before joining Nuclear AMRC he was working at MAXIMA Manufacturing R&D as the research group leader and offering part time lectures at Sabanci University.
Dr. Tunç got his BSc in mechanical engineering from Middle East Technical University in 2004. He achieved MSc and PhD in industrial engineering in 2006 and 2010, at Sabanci University with a focus of machining process modelling, specifically 5-axis milling processes for the aerospace industry. His research areas involve process modelling and tool path generation for 5-axis milling, robotic machining, abrasive waterjet cutting and automated fiber placement processes.
Assoc. Prof. Dr. Taner TUNÇ
Sabancı University Faculty Member, Advanced Composite Laboratory Coordinator
Phone : +90-216-300 1305
e-mail: taner.tunc@sabanciuniv.edu
Multi-Axis Machining Processes, Robotic Manufacturing, CAD-CAM systems, Mechanics and Dynamics of Machining Dynamics