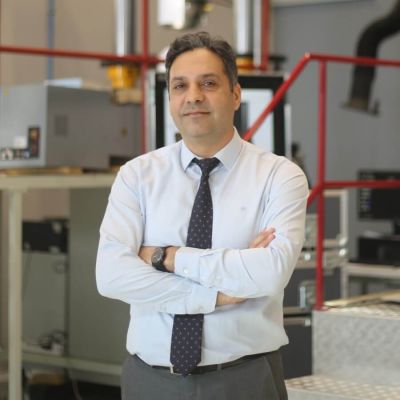 Dr. Mansur Çelebi
Business Development Consultant
Currently, works at SU IMC as Strategy& Business Development Manager.
Graduated from Middle East Technical University, Department of Aeronautical Engineering in 1998 and received his MSc degree from Anadolu University Department of Computer Engineering Informatics Program in 2004. In 2017, he obtained his Ph.D. degree from Istanbul Technical University, Department of Aerospace Engineering, in collaboration with the University of South Carolina. The subject of the Ph.D. thesis is "Design, Analysis and Verification of Conventional and Non-Conventional Cylindrical CFRP Composite Shell with Optimized Cutout under the Effect of Combined Loading" which was supported by The Boeing Company.
Dr. Çelebi started his professional career in 1998 as an aeronautical structural engineer at the 1st Air Maintenance Center and worked in various aircraft structural improvement projects. Between 2004 and 2009, he served as the Head of Aircraft Structural Engineering Department at Technical Management Directorate. He took part in several structural upgrades and airworthiness of jet aircraft projects. From 2009 until 2016, he was employed as an instructor at the Turkish Air Force Academy. Between 2011-2017, he was Deputy Director of the Aeronautics and Space Technologies Institute and the head of the Department of Space Sciences. Between the years of 2017-2019, he served as the "Aviation Safety Technical Manager and Air Vehicle Mishap/Accident Investigation Board Member" at the Turkish Air Force Command. Since 2016, he is a member of TUBITAK International Unmanned Aerial Vehicles Competition Consultation and Evaluation Board.
In 2000, he participated in aircraft structural life extension program at IAI Company; in 2005 and 2009, system engineering, airworthiness and aircraft structural integrity program at LM Aeronautics Company; in 2011, satellite design at Wakayama University, Japan; in 2013, Cubesat Technology and Applications training at von Karman Institute, Brussels and carried out similar projects. He has also gained expertise in Risk and Crisis Management, Leadership and Management, Performance Management and Strategic Management area.
In 2021 he completed the Sabancı University Executive MBA program.
Dr. Mansur ÇELEBİ
Strategy and Business Development Manager
Phone: +90-216-300 1314
e-mail: mansur.celebi@sabanciuniv.edu
Business Development, Strategic Management,  Information and Management Systems, CFRP Composite Design, Analysis and Test Applications, Defense, Aeronautics and Space Vehicles Technologies.