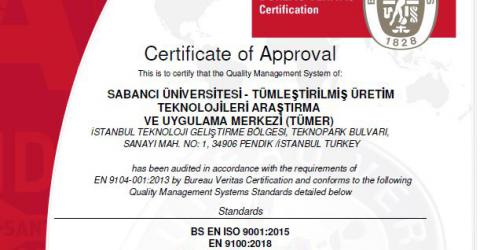 Sabancı University Integrated Manufacturing Technologies Research and Application Center (SU IMC) became one of the only six worldwide, and the first university center in Turkey with AS9100 certification.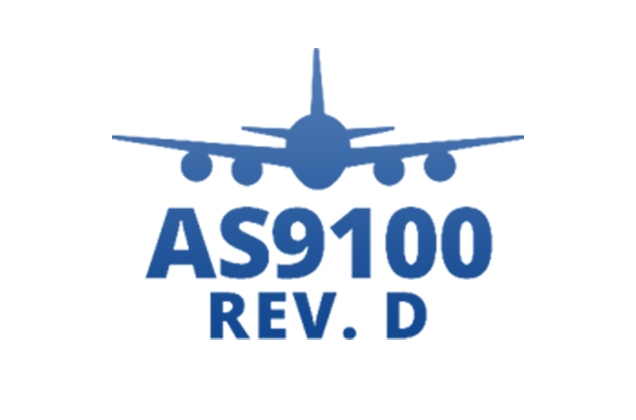 AS9100 Certificate has critical importance in the international platform for institutions operating in the Aerospace and Defense Industry. SU IMC, which started its activities as of 2018, was audited in October 2019 and was approved by IAQG (International Aerospace Quality Group) in March 2020 as a result of a successful audit.
The aerospace industry requires intensive controls and methods to ensure reliability and safety. This AS9100 Rev D Certification achievement continues to provide our partners confidence that SU IMC has the quality processes and capabilities to solve complex engineering and manufacturing problems and fulfil the aerospace and defence industry needs.
SU IMC also has TS EN ISO / IEC 17025 Certificate, which is a laboratory accreditation certificate approved in February 2019