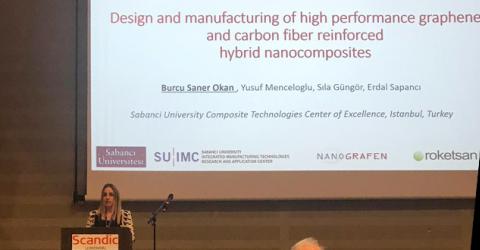 Burcu Saner Okan participated in the conference held within the scope of NATO AVT (Applied Vehicle Technology) - 304 Expert Meeting.
She presented "Design and production of high-performance graphene and carbon fiber-reinforced hybrid nanocomposites", and "Laboratory-to-market: Waste rubber recycling technique and graphene" studies.
Burcu Saner Okan has been a member of AVT 304 panel since 2016.