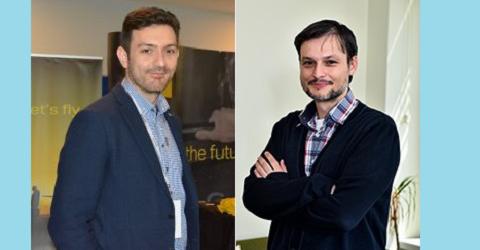 Asst. Prof. Eralp Demir and Asst. Prof. Lütfi Taner Tunç from SU IMC were awarded with Research Incentive Award.
Sabancı University has received the highest number of winners among all institutions with 6 Research Incentive Awards. Award Ceremony will be held on Thursday, December 19, 2019 at 17.00 at Hall A of METU Culture and Convention Center.
Research Incentive Award: This prestigious award is given to young researchers (who have not reached the age of 40 as of the first day of the applied year) who remarkably contribute to the development of one of the fields of science through their research or achieved to provide solution of our country issues.
Every year, the METU Prof. Dr. Mustafa N. Parlar Education and Research Foundation rewards the efforts of distinguished scientists by recognizing their outstanding research and contributions in all fields of sciences, certifying their competencies and encouraging future talented researchers.
We would like to congratulate our esteemed faculty members for their outstanding achievements!