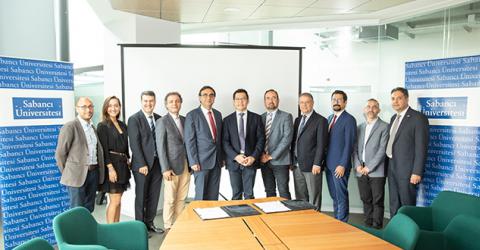 Sabancı University and The Welding Institute (TWI) signed a memorandum of understanding to establish a joint innovation center. The agreement was signed by Mehmet Yıldız, Vice Rector for Research and Development on behalf of Sabancı University, and Tat-Hean Gan, Innovation and Skills Director, on behalf of TWI.
An innovation center in the field of Advanced Composite Materials and Additive Manufacturing Technologies will be established in partnership with Sabancı University and TWI, the leading research center for joint integration, nondestructive testing and structural integrity of Great Britain.
Within the scope of this center, together with TWI, projects that will meet the needs and problems of the industry will be developed and these projects will be funded through EU R&D and Innovation programs. TWI has a high success in the framework program H2020 which is currently being implemented and it is aimed to increase the participation and success rate of Sabancı University in the framework programs.